Statutory Body
Michele dall'Ongaro – President
After studying at the Roman Conservatory, he specialized in composition with Aldo Clementi and conducting with Franco Ferrara.
In 1975 he was one of the founders of the "Spectro Sonoro" group, an ensemble dedicated to contemporary music and protagonist of the first performance of the complete musical works by Friedrich Nietzsche in 1979.
He has collaborated as a pianist with the RAI Symphony Orchestra of Rome and with that of the Rome Opera House and has taught for about twenty years in Italian conservatories. Since 1985 he began his collaboration with Radio-Rai. From 2000 to 2015 he was the manager responsible for the music programming of Radio3 and, since 2008, superintendent of the Rai National Symphony Orchestra. From 2011 to 2016 he was the author and conductor of the Rai5 television program "Petruska".
He is the author of numerous essays and texts dedicated to music (including: Music between sound and silence in "Atlante del Novecento" (UTET, 3 vols., 2000) and "The liquid music of the 21st century" (NOVA, UTET Encyclopedia, 2005). In 1986 he published the analysis of all the works of Giacomo Puccini (Pacini Editore, Pisa).
His compositions (published by Suvini-Zerboni editions and collected in various monographic CDs) are performed by important Italian and foreign ensembles and soloists (including the Quartetto Arditti, Ensemble Recherche, Ensemble 2E2M, Ex-Novo Ensemble). He has collaborated, among others, with Luca Ronconi, Carlo Cecchi, Claudio and Daniele Abbado, Luciano Berio, Michele Serra, Stefano Benni, Alessandro Baricco.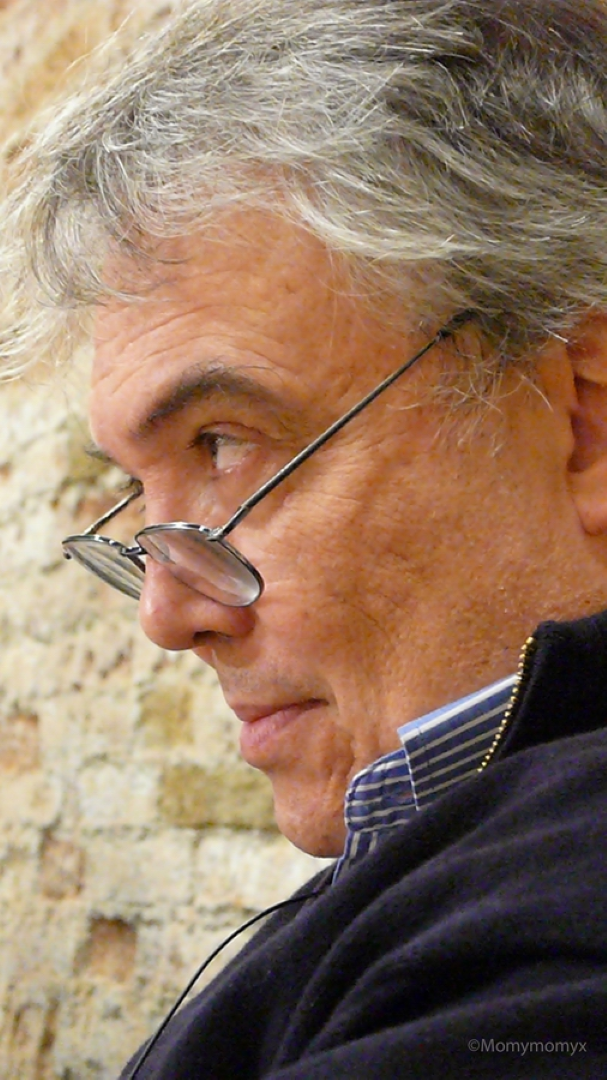 From 1993 to 1999 he was music consultant of the Romaeuropa Festival and from 1996 to 1999 president of Nuova Consonanza. From February 1999 to March 2001 he was Curator of the Permanent Activities of the Music Sector of the Venice Biennale, of which he later became a consultant (2003-2004). He was vice president of the "Centro Tempo Reale", founded by Luciano Berio. He is a member of the Board of Directors of the Roman Philharmonic Academy, of the Scientific Committee of the "Claudio Abbado" Foundation and of the "Luciano Berio" Study Center. Since 2015 he has been a regular contributor to the monthly magazine Amadeus for which he curates the "Jeu de Cartes" column.
In 2008 he won, as a producer, the Prix Italia and, among others, the "Ugo Gregoretti" Award.
In 2012 the President Giorgio Napolitano awarded him the title of Knight Order of Merit of the Italian Republic and in 2017 the President Sergio Mattarella that of Commendatore.
In 2008 he was appointed a member of the Santa Cecilia National Academy, institution of which he was elected President-Superintendent on February 20, 2015 and again, for a second term, on November 26, 2019.
In 2017 he was appointed a member of the Steering Committee of the Service Center of the La Sapienza University of Rome for recreational, cultural, artistic, social and entertainment activities.
Board of Directors
Michele dall'Ongaro
Claudia Brizzi
Angelica Suanno
Board of Auditors
Roberto Pertile – President
Amedeo Liberatori
Sabrina Caporale