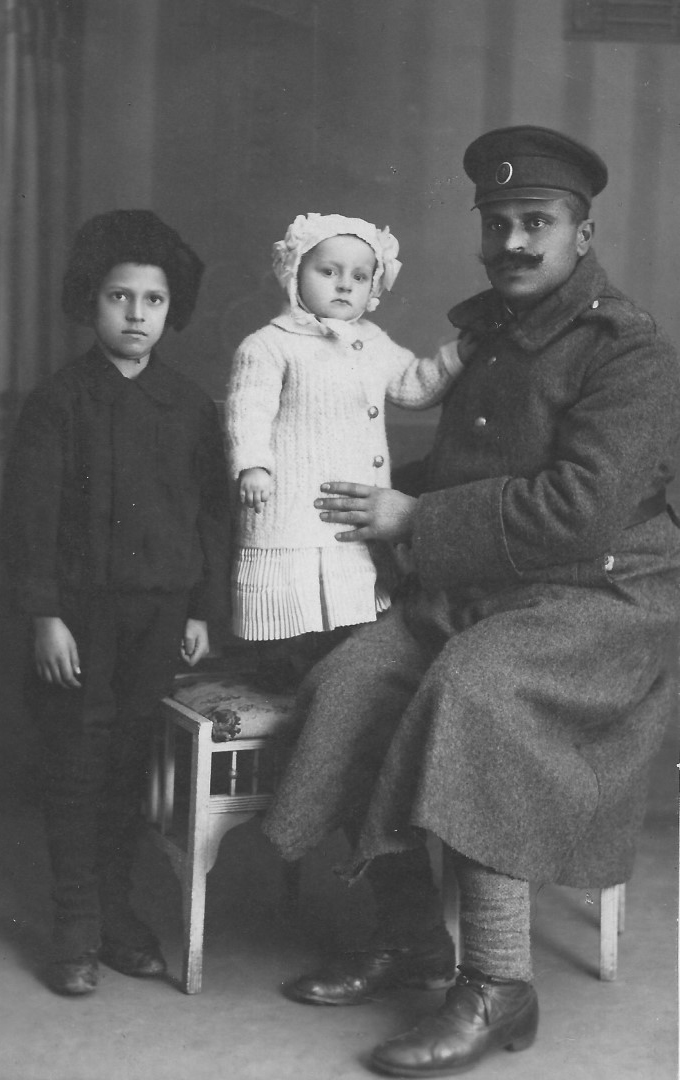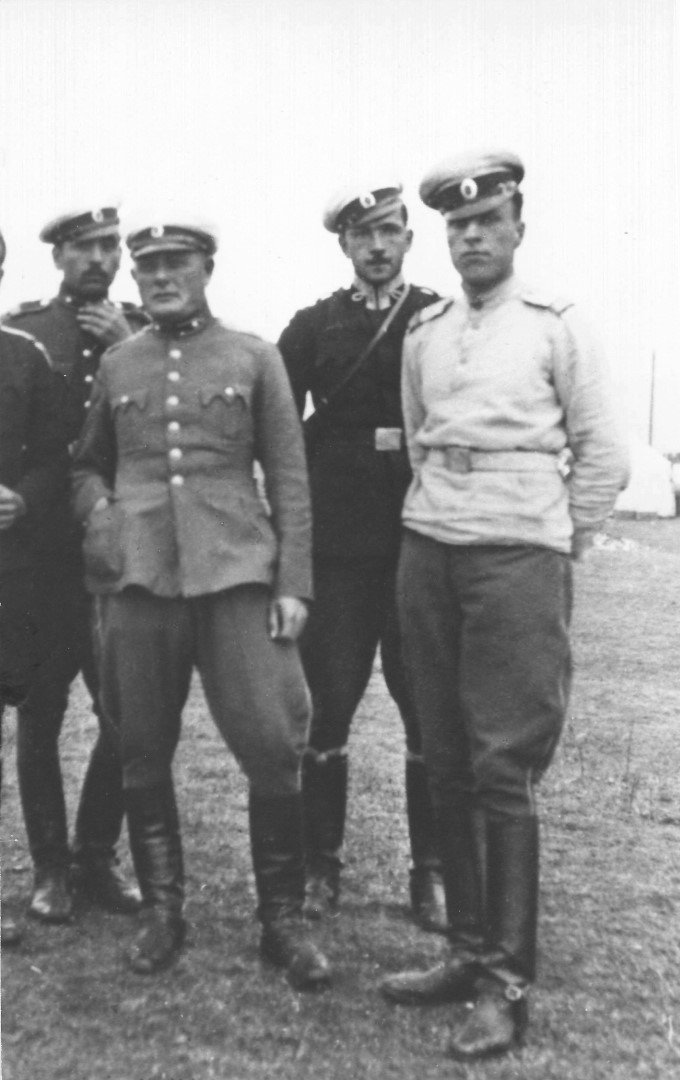 Boris Christoff Sovecianov was born in Plovdiv (Bulgaria), on May 18, 1914, from Rajna Teodorova and Kyril. The young Boris was initially addressed to a career as a magistrate, although he began, very early on, to cultivate a passion for music and singing, which led him to enter the Gusla Choir first, and that of the Alexander Nevsky Cathedral later on. He completed his law studies in Sofia, graduating in 1939, and enlisted in the cavalry of the Bulgarian army, indulging his ancient passion for horse riding. He was also a passionate lover of the ancient falcon hunt.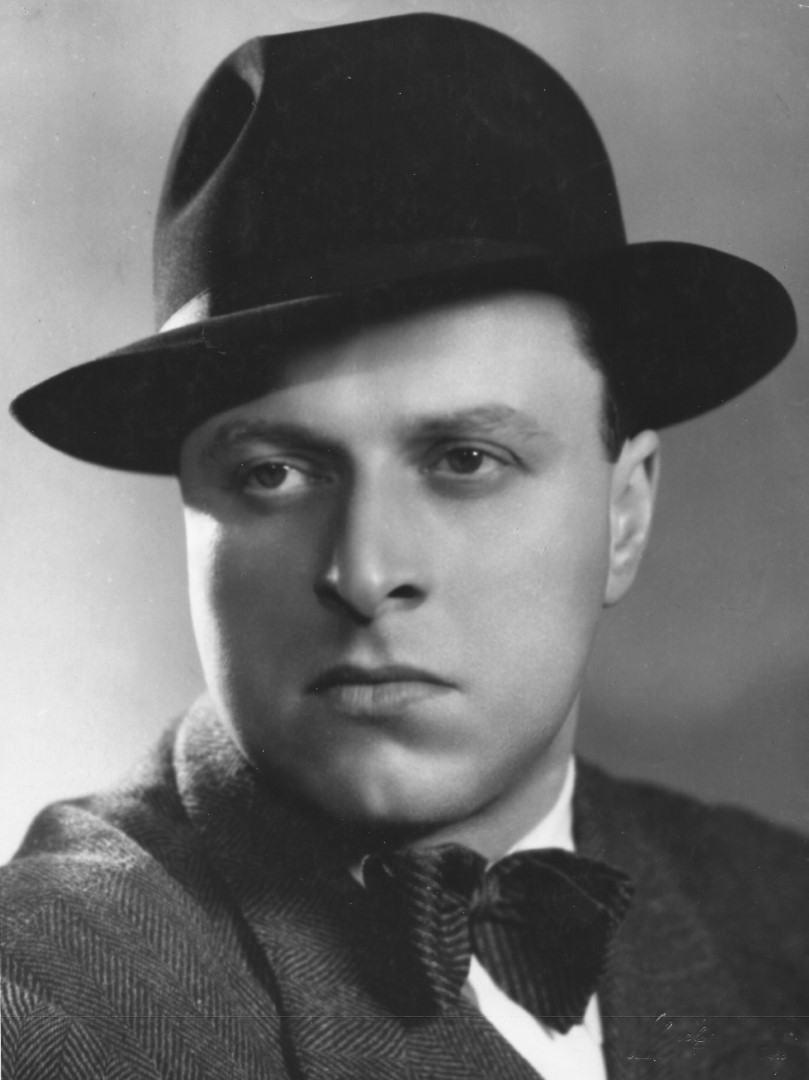 Boris was praetor in Padzarjik when, on January 19, 1942, he was given a solo role in the choir of the Royal Chapel for the annual party of the armed forces. King Boris III and Queen Giovanna of Savoy heard him singing: "Having magistrates is important" – the king told him – but in Bulgaria there is no shortage of them. Good singers, on the other hand, are very rare. If you want to be truly useful to our country, you must devote yourself to singing and let go of the courts". They therefore offered him a royal scholarship to pursue his singing studies.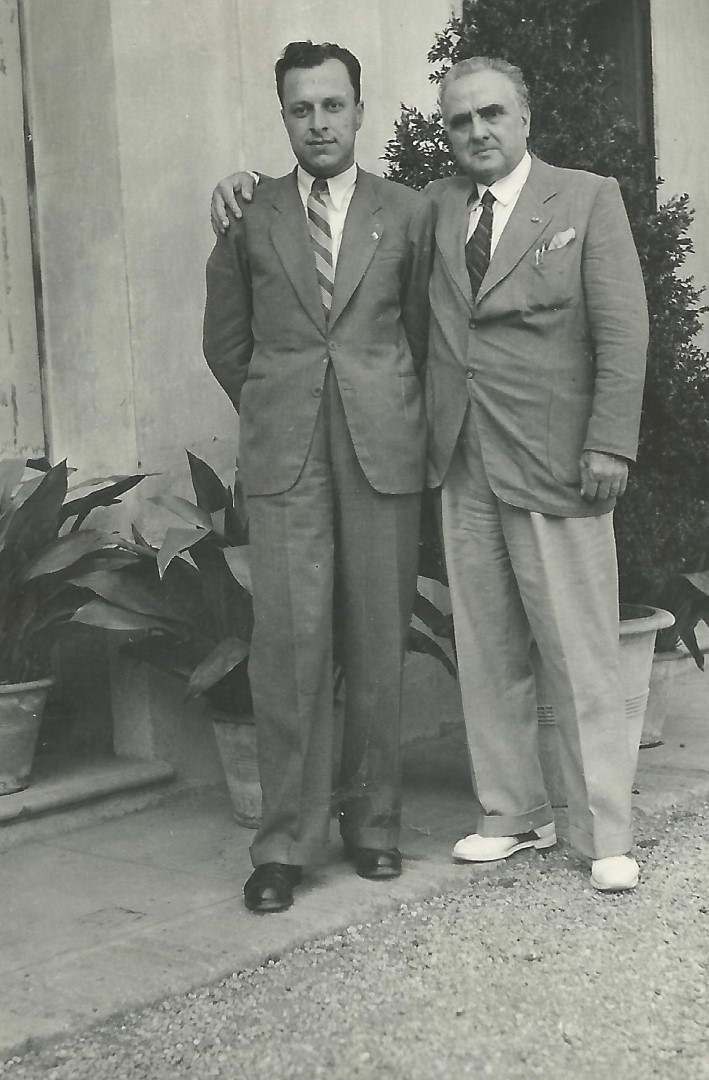 Christoff accepted the challenge and on May 18, 1942, in the midst of World War II, he left for Italy. He was auditioned by Riccardo Stracciari, an appreciated baritone and renowned teacher, and he immediately became his favorite pupil. After a year of intense and fruitful studies, he spent two years at the Mozarteum in Salzburg where he studied the German repertoire with the tenor Gunnar Graarud and with Anna Bahr-Mildenburg, the famous Wagnerian and Mahlerian muse. At the Vienna station Boris miraculously escaped a bombing, but not the Gestapo, which interned him in the Rankweil labor camp in Voralberg. The arrival of the Allies brought him back to freedom and, on makeshift vehicles, he returned to Rome to study with Stracciari.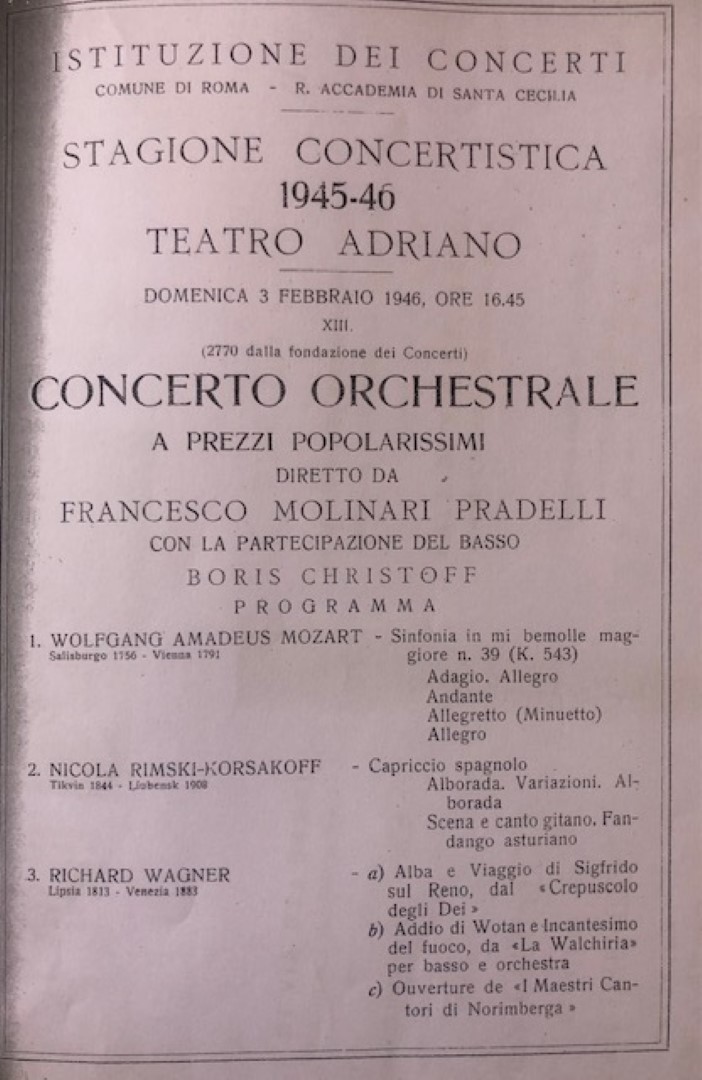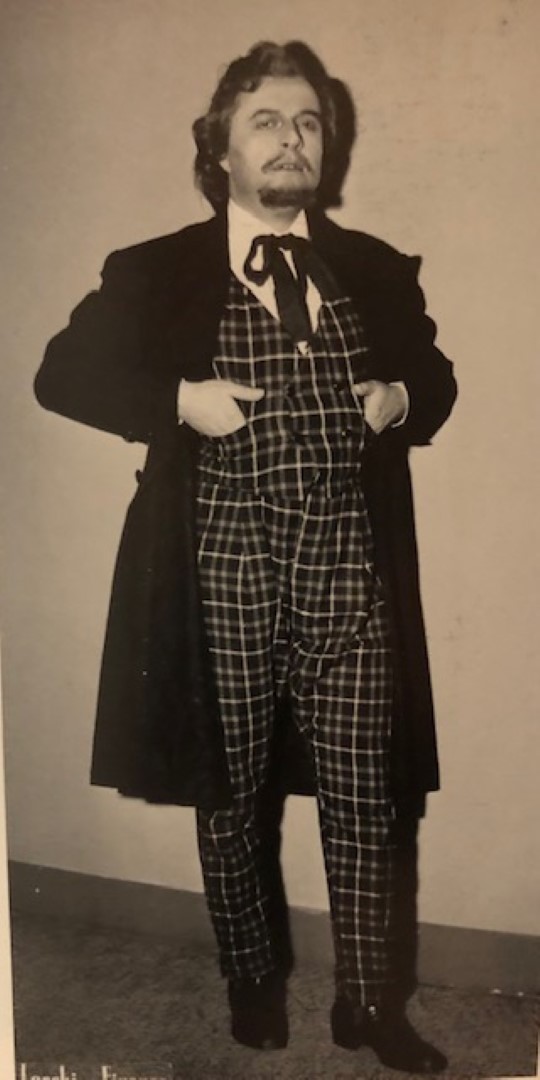 His name began to spread in Rome where Boris performed in private circles. Someone accompanied him to Renato Fasano, artistic commissioner of the Santa Cecilia Academy, who engaged him for two concerts in the 1945-46 season: one directed by Molinari Pradelli with Wotan's Farewell, the other with the St. Matthew Passion under Otto Klemperer's austere baton. In March 1946 he made his debut in opera as Colline, in a production of La Bohème in Reggio Calabria, during which, to public acclaim, he encored three times "La vecchia Zimarra". From this moment, as he himself would say, the innumerable paths to success suddenly opened.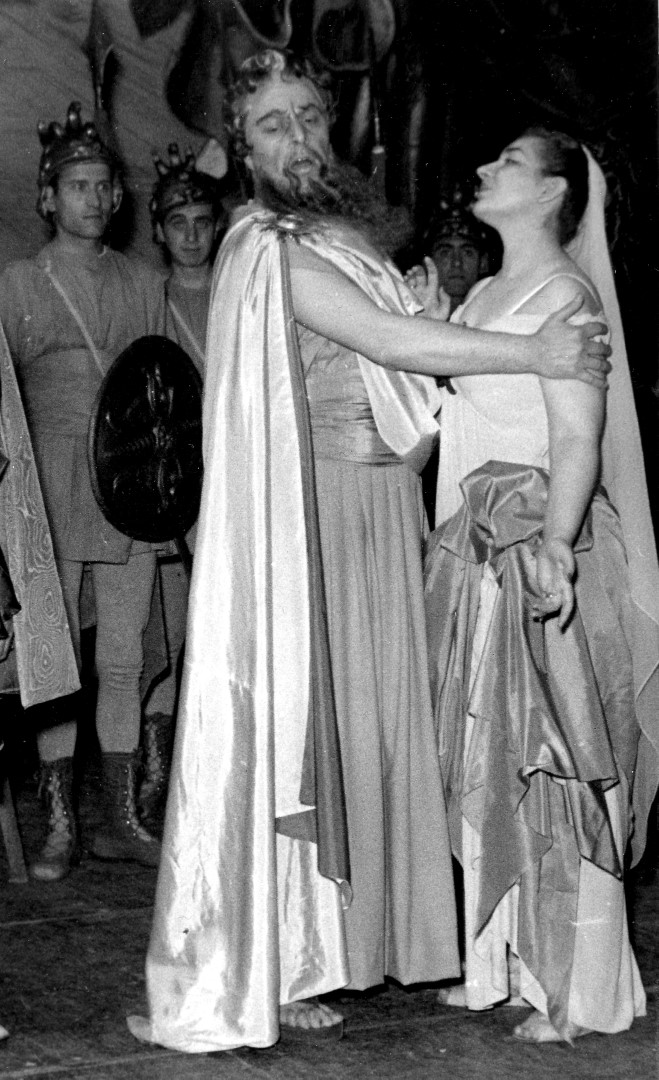 The engagements from the main Italian musical institutions boomed: in 1947 he made his debut at the Rome Opera and at La Scala in Pimen; he was King Marke at the Fenice, with Maria Callas' Isolde; the first Boris Godunov in Cagliari; the first Dosifej in Florence and then at La Scala, directed by his friend Issay Dobrowen; in Verdi's La Forza del Destino, again at La Scala, with De Sabata.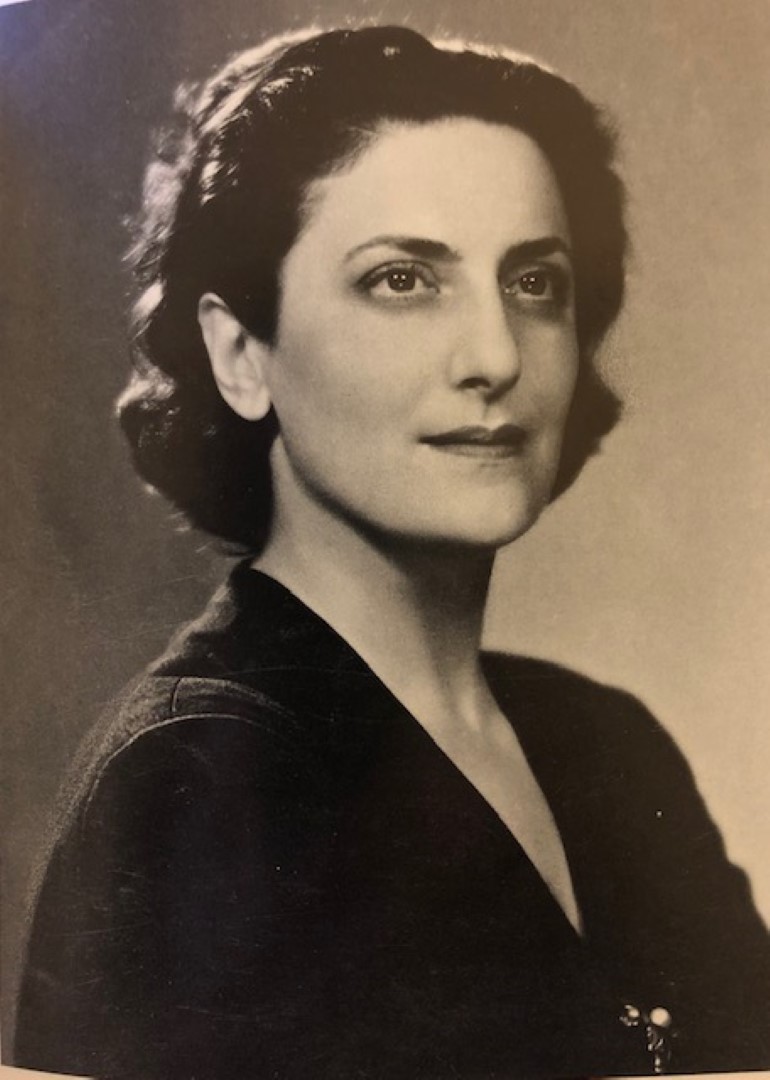 He met the young Franca De Rensis, daughter of the critic Raffaello De Rensis (and sister-in-law of the famous baritone Tito Gobbi), who introduced him to the Roman musical and cultural society. They immediately got engaged, to be married later, in 1949.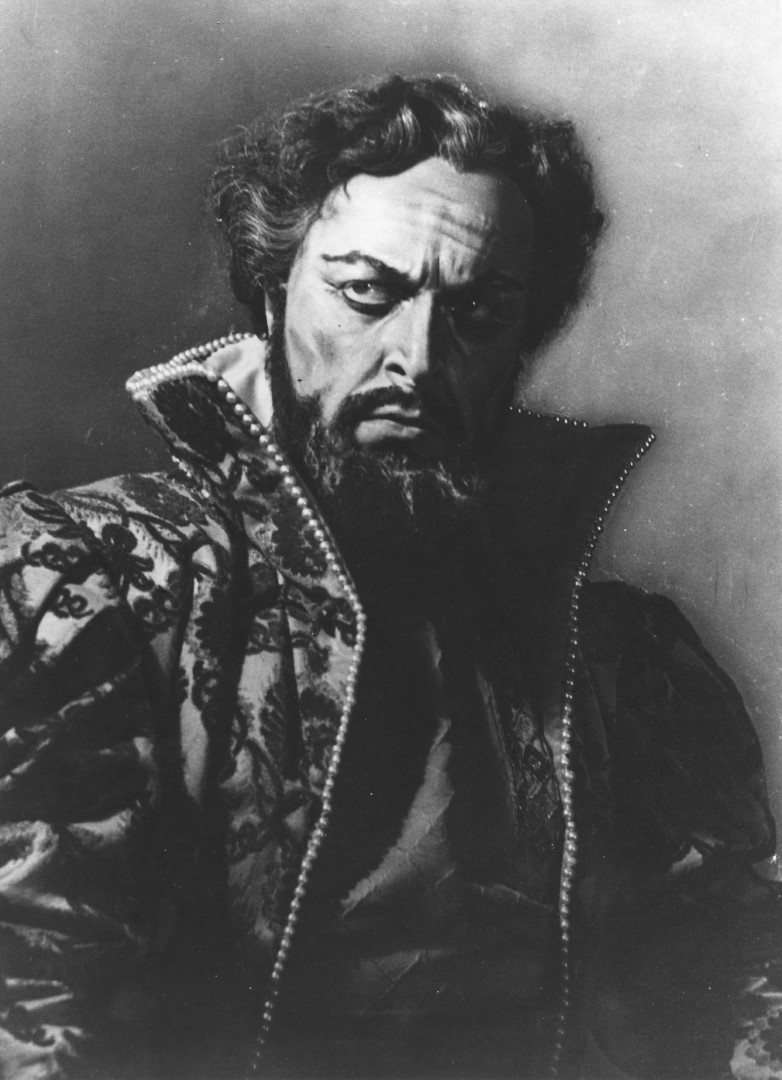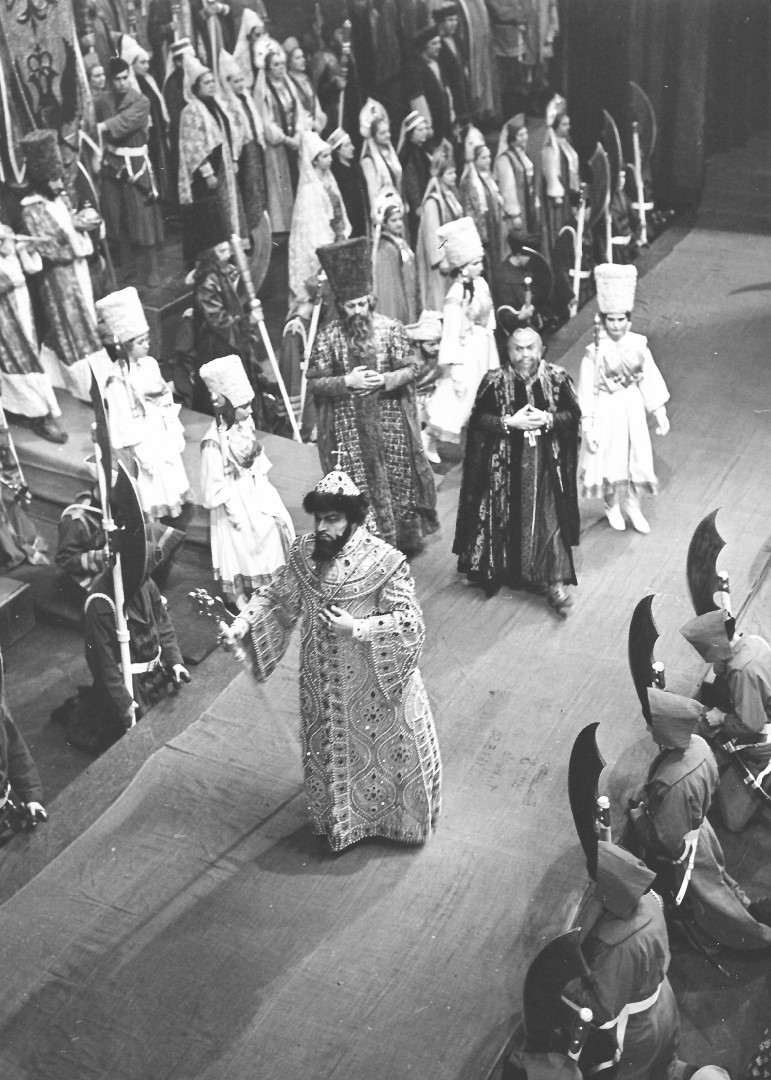 In 1949 he made his debut in Salzburg, with Verdi's Requiem Mass and Beethoven's Ninth Symphony conducted by Karajan; he then arrived in London for the Boris Godunov at Covent Garden, Beethoven's Ninth at the Royal Albert Hall, and the recording sessions for Walter Legge's HMV: it was the international consecration of what had become a prominent star. In London, Christoff also made himself known for his inflexible character and rigorous approach to music and authors, as well as for his outstanding acting skills. For Boris Godunov he demanded to use the original language and, for this reason, he had a dispute with the 20-year-old Peter Brook, threatening to abandon the production. He finally won: Boris Godunov was sung in Russian. The London newspapers, after the triumphal premiére, entitled "An ovation for Boris Christoff" and "Covent Garden finds a new Chaliapin".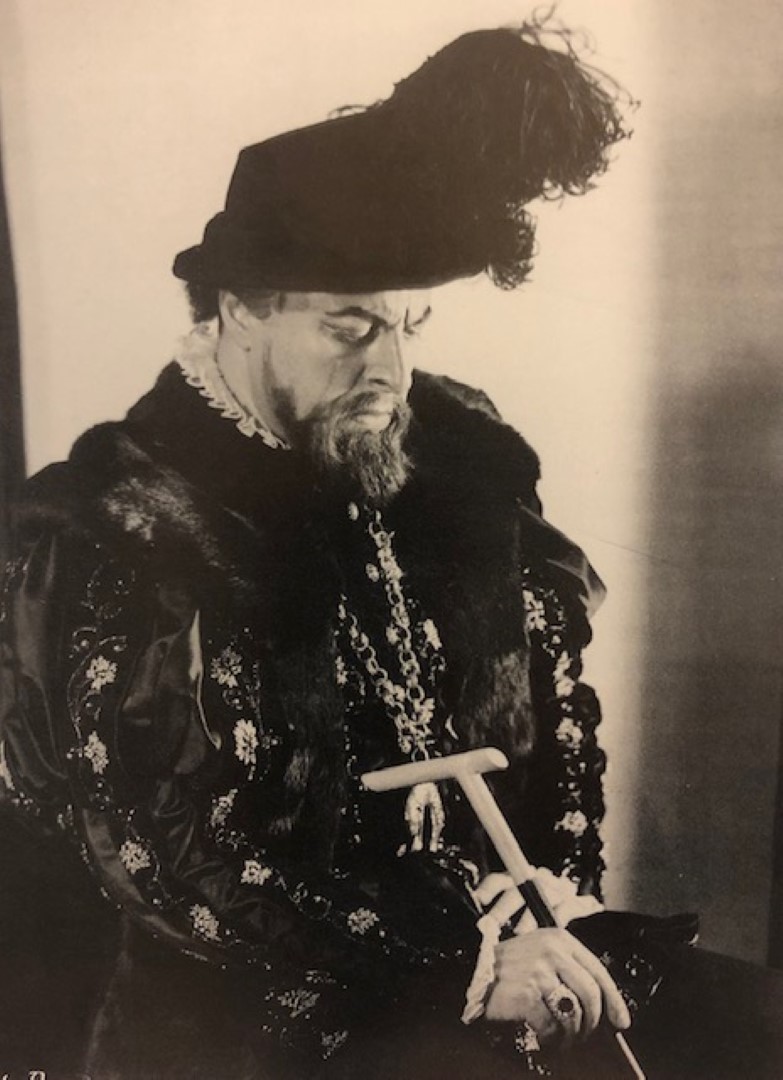 1950 was the year of two important debuts: Fiesco, in Simon Boccanegra at the Fenice in Venice, and above all, Filippo II, in Don Carlos who inaugurated the Maggio Musicale Fiorentino, directed by Serafin, which would become another of his favorite roles. In the same year he was engaged to sing at the Metropolitan Opera House in New York, but was denied access to the United States due to the restrictions imposed on citizens of Soviet-area countries; he postponed his American debut to 1956, when he sang at the San Francisco Opera House.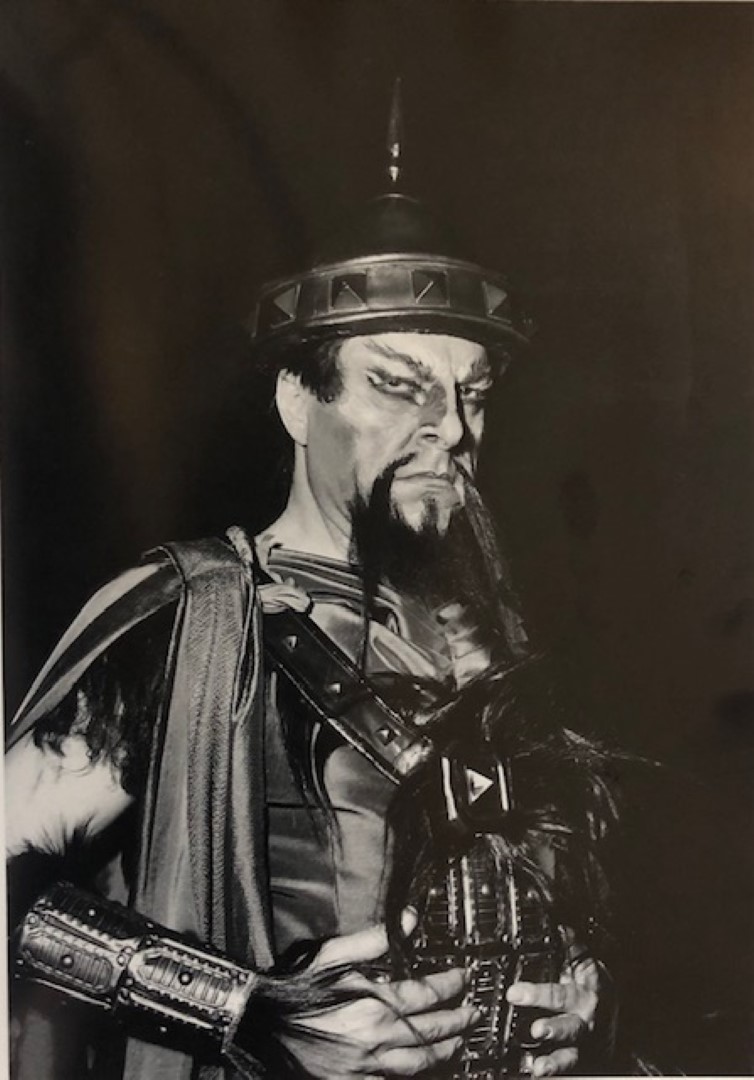 The period between the mid-1950s and all the 1960s undoubtedly constituted the golden period of Christoff's artistic parable. There were events such as Ernani and Mazeppa al Maggio; The Sicilian Vespers at La Scala with Callas and De Sabata, the debut at the Paris Opera with Boris; Don Carlos in 1958 at Covent Garden, conducted by Giulini and directed by Luchino Visconti; Prince Igor of 1962 in Chicago, in the double role of Galitzkij and Konchak, with Nureyev in the Polovesian Dances; Attila in Florence, with the famous entrance standing on the shield worn by the Huns; other memorable recordings, such as Simon Boccanegra with Gobbi and Life for the Tsar with Markhevitch.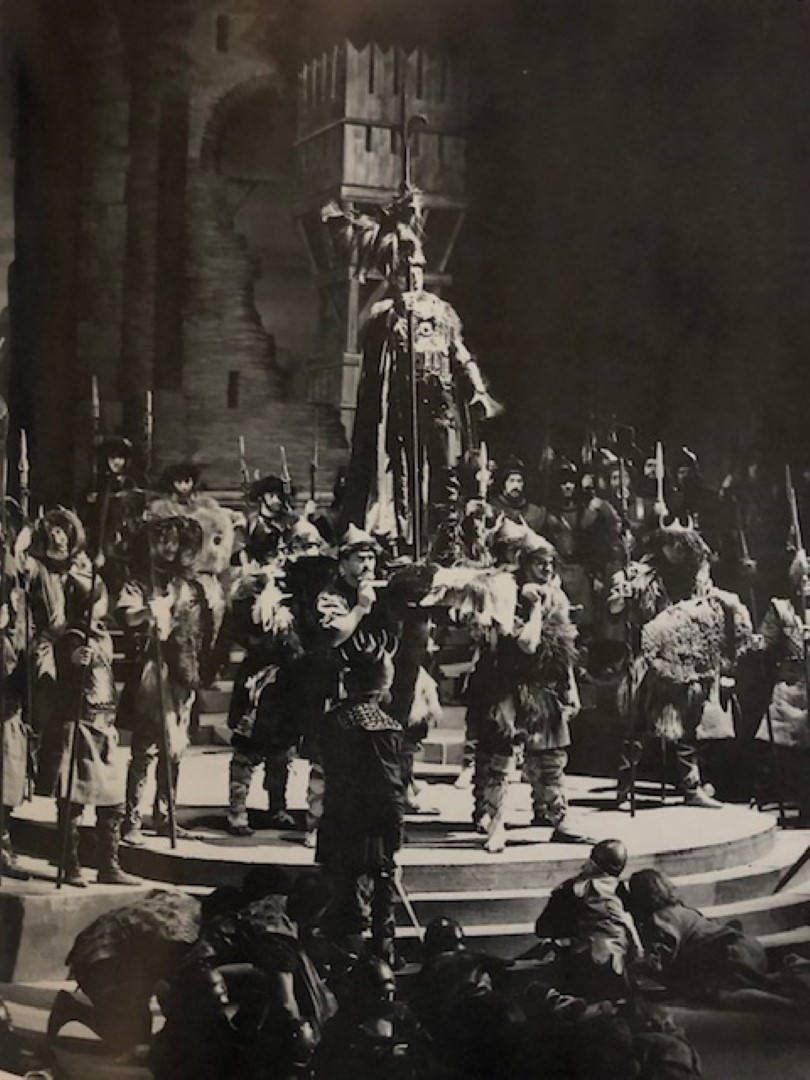 Having reached the age of sixty, Christoff moved from Rome to Tuscany, to a sixteenth-century villa in Buggiano, near Montecatini. Here, much better than in the Roman apartment, he had the opportunity to expand his extraordinary collections: art (paintings and icons, from Correggio to Repin), carpets, silver and above all ancient books, for which he had always had a special passion, in fact he put together a collection of over fifteen thousand volumes, some of which very rare.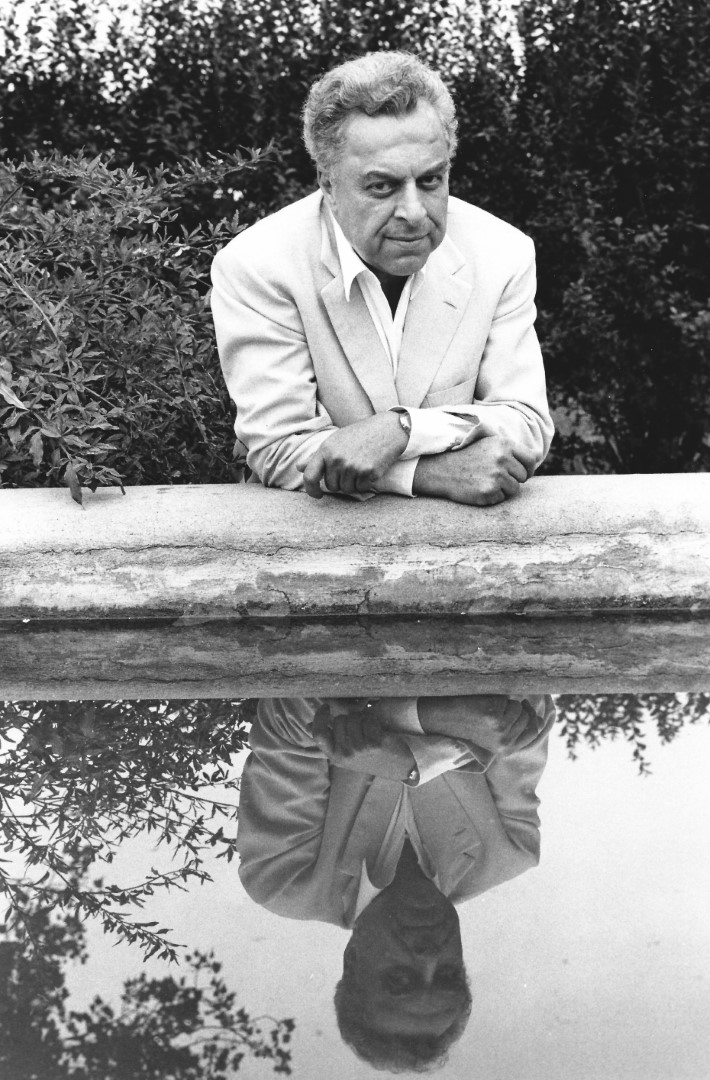 Since 1962, Christoff, who was by then an Italian citizen, travelled to Bulgaria several times, He then to look to Bulgaria also in view of a transition to teaching: "I believe that today's young opera artists should not go through the difficulties that my generation and I have experienced. This is why I am now thinking of putting my art at the service of young people".
And while he continued his brilliant career with concerts and operas in Rome, London, and Parma, he began organizing the establishment of a Bulgarian Academy in Rome, which he would place in his villa on the Camilluccia.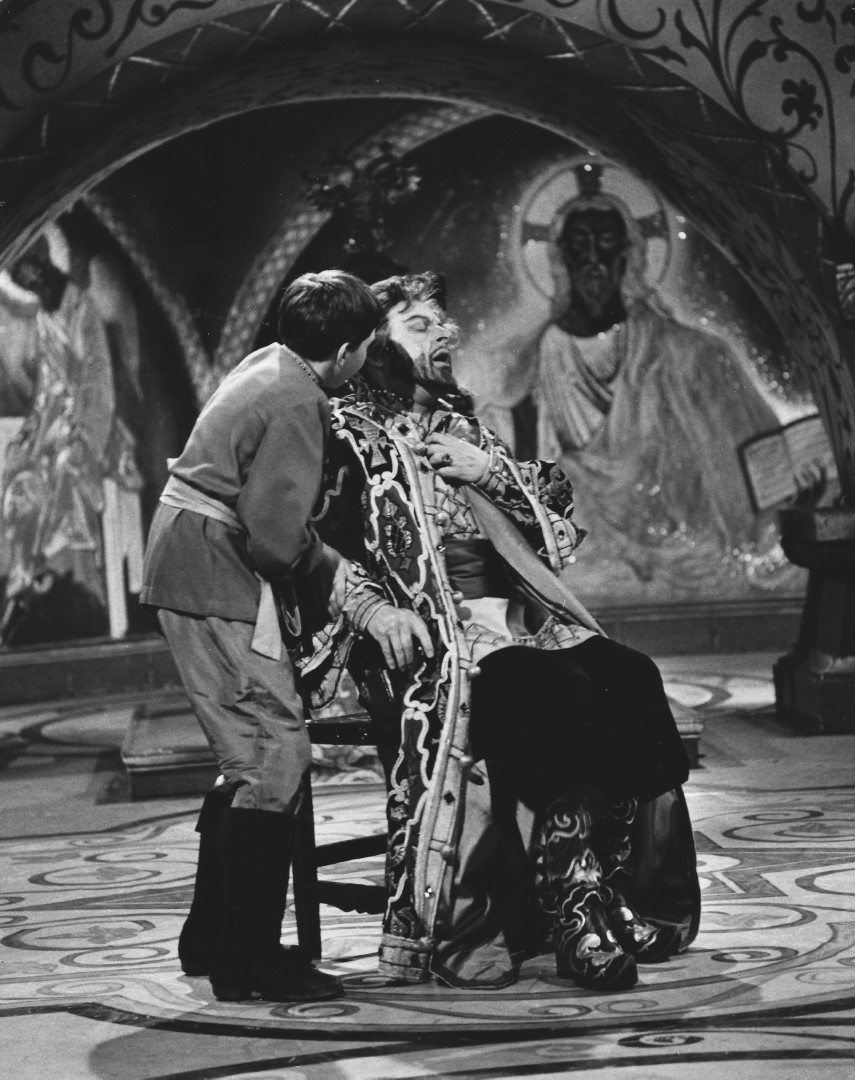 In 1992, the sudden worsening of his health conditions forced him to leave teaching. Forced to leave active life, and constantly assisted by his wife, Christoff took to refuge in reading and listening to music. His death, on June 28 of the following year, had a huge media coverage; the funeral in Sofia, in that Aleksandr Nevskij cathedral that had seen him as a young chorister, took place in front of thousands of people.